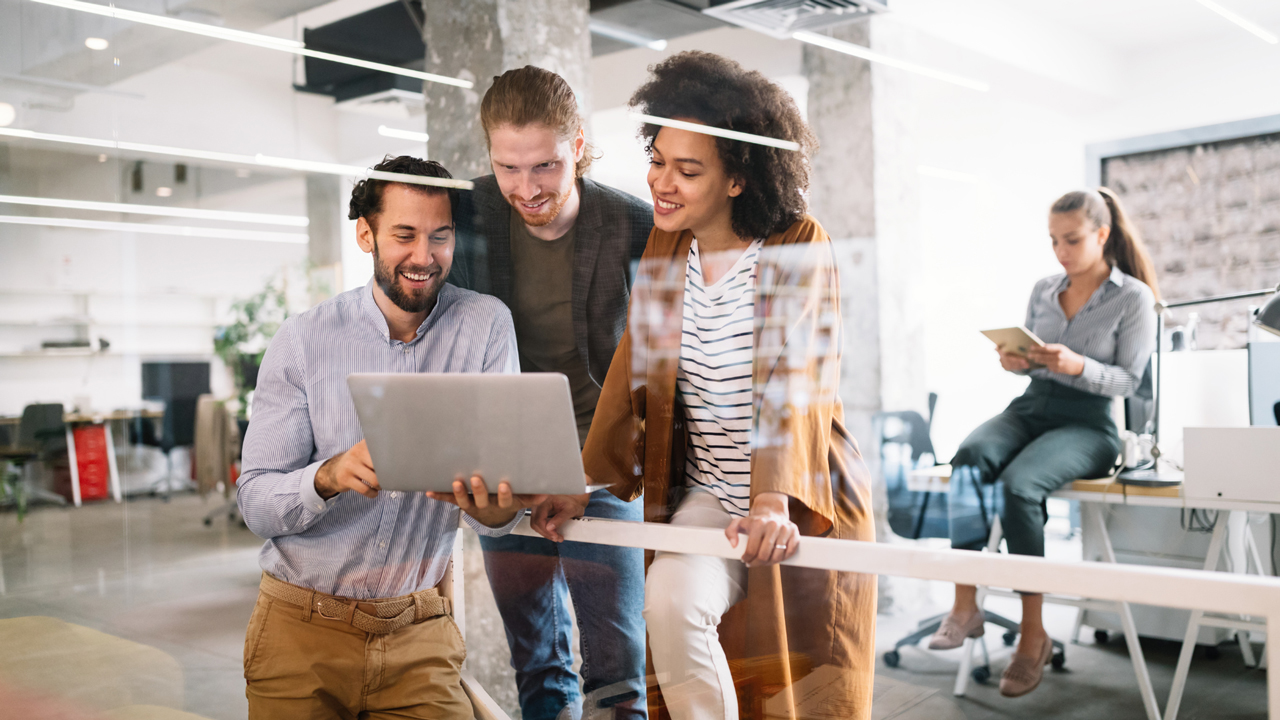 In the rapidly advancing digital landscape of the Inland Empire, Tech Guardian understands that businesses are navigating complex IT decisions to meet their unique needs. One pivotal aspect is understanding the key differences between managed and unmanaged services in the realm of co-managed IT in the Inland Empire.
Tech Guardian, renowned for its expertise in co-managed IT services, plays a central role in guiding businesses through this intricate journey.
Managed Services in Co-Managed IT: A Holistic Approach
Managed IT services epitomize a comprehensive outsourcing approach where a third-party provider assumes full responsibility for an organization's IT infrastructure. This encompasses the gamut from hardware and software maintenance to network security and disaster recovery.
Ideal For
This model proves beneficial for businesses aiming to offload the intricacies of IT management and concentrate on their core competencies. The allure lies in the delegation of IT responsibilities to experts, fostering operational efficiency and strategic focus.
Benefits
Comprehensive Support – Covering all facets of IT infrastructure.
Expert Oversight – Leveraging the expertise of seasoned professionals.
Disaster Preparedness – Robust disaster recovery mechanisms.
Proactive Network Infrastructure Management
In a co-managed IT setup, managed services involve delegating specific tasks to external experts, such as Tech Guardian. This includes network infrastructure management and implementation of advanced features.
Proactive Monitoring for Optimal Performance
A standout advantage is proactive monitoring, where Tech Guardian employs advanced proven tools to oversee network health. This ensures enhanced reliability, reduced downtime, and optimal performance.
Advanced Security Measures: Beyond the Basics
Managed services in co-managed IT go beyond standard security practices. Tech Guardian implements robust security policies, compliance measures, and advanced features to fortify against evolving cyber threats.
Unmanaged Services in Co-Managed IT: Balancing Autonomy with Challenges
Contrary to managed services, unmanaged IT services place the onus of IT infrastructure management squarely on the organization. This model assumes the organization possesses the in-house expertise and resources to handle its entire IT needs.
Ideal For
Businesses equipped with robust in-house IT capabilities may opt for unmanaged services. However, the risks lie in potential time and resource constraints, exposing organizations to security vulnerabilities.
Challenges
Resource Demand – Requires dedicated in-house IT expertise.
Security Risks – Potential vulnerabilities due to resource limitations.
Retaining Control with Unmanaged Services
While managed services provide a hands-on approach, businesses can opt for unmanaged services to retain control over specific devices or applications. Tech Guardian supports businesses in overseeing independent tasks while benefiting from their expertise.
Flexibility in Mobile Device Management
An example is unmanaged services in mobile device management, allowing businesses to define compliance policies and security settings independently. Tech Guardian provides the necessary support and tools for autonomous handling.
Challenges of Unmanaged Services
Despite the flexibility, unmanaged services come with challenges. Businesses bear responsibility for app security, device access policies, and other critical aspects. Tech Guardian acts as a trusted advisor, offering guidance to navigate these challenges.
Tech Guardian: Your Trusted Partner in Co-Managed IT
Co-managed IT services in the Inland Empire strike a harmonious balance between managed and unmanaged models. Here, the organization shares the responsibility of IT infrastructure management with a third-party provider.
The provider often handles complex tasks like network security, while the organization retains control over day-to-day maintenance.
Ideal For
Businesses seeking a middle ground, desiring control over certain aspects while leveraging external expertise, find co-managed services ideal. It offers flexibility and expertise without complete relinquishment of control.
Advantages
Tailored Flexibility – Customizable to specific organizational needs.
External Expertise – Accessing specialized skills and resources.
Risk Mitigation – Shared responsibility for robust IT operations.
Tailored Solutions for Unique Business Requirements
In the dynamic landscape of co-managed IT, Tech Guardian emerges as a reliable partner. Their tailored solutions meet the unique requirements of businesses in the Inland Empire, whether opting for managed, unmanaged services, or a strategic blend of both.
Striking the Right Balance
Choosing between managed and unmanaged services involves considering business goals and desired autonomy. Tech Guardian ensures businesses strike the right balance, benefiting from advanced services while retaining control.
Choose Your IT Service Model: Factors to Consider
When embarking on the journey of selecting an IT service model, consider the following factors:
Organizational IT Expertise – Evaluate your in-house IT proficiency to gauge the level of management your team can handle effectively.
IT Resources – Assess the availability of internal resources, including manpower, for day-to-day IT tasks.
IT Budget – Consider the financial implications of each model. Managed services often have a predictable cost structure, while unmanaged and co-managed models may offer more flexibility.
Risk Tolerance – Gauge your organization's risk tolerance. Managed services may reduce risks but come with a higher cost, while unmanaged services may expose you to risks but offer more autonomy.
Consult with IT Professionals from Tech Guardian Today!
If uncertainty persists in selecting the most fitting IT service model, consulting with IT professionals, such as those from Tech Guardian, can provide invaluable insights. Their expertise can align your IT strategy with business goals, ensuring a seamless IT journey.
In the intricate realm of IT service models, finding the right fit for your business is crucial. Tech Guardian, a trusted expert in IT solutions, is your guiding partner on this transformative journey.
Whether you're considering the comprehensive support of managed IT services, the autonomy of unmanaged IT services, or the harmonious balance of co-managed IT services in the Inland Empire, Tech Guardian has the expertise to tailor solutions to your unique needs.Elevate your IT infrastructure, enhance operational efficiency, and fortify your cybersecurity with Tech Guardian's proven track record of delivering excellence. Contact us today at 951-319-4080 for personalized consultations and take the next step toward an IT landscape aligned with your business goals.