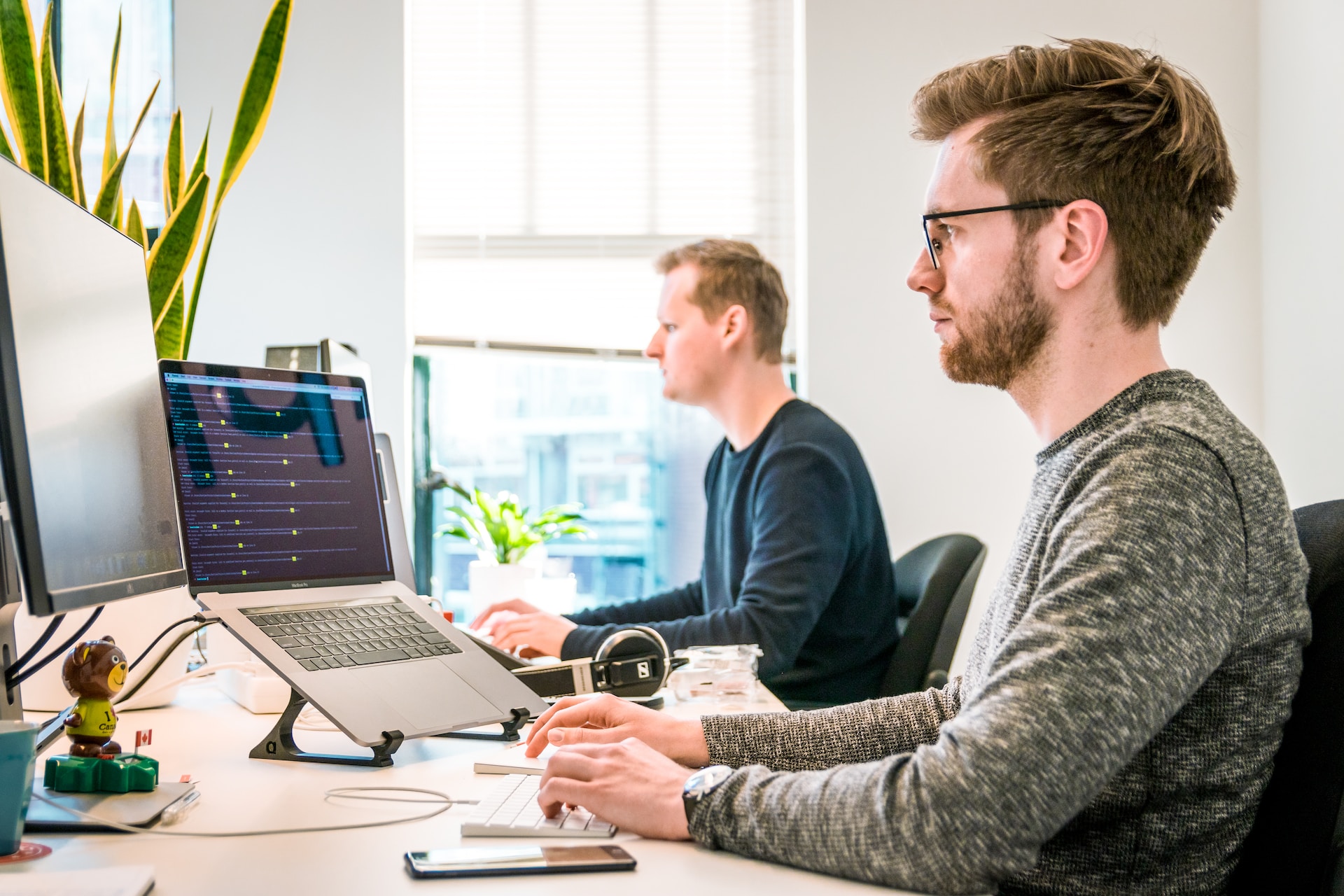 Businesses in the Inland Empire are discovering the profound advantages of collaborative IT management through co-managed IT in the Inland Empire. Tech Guardian, a trusted name in the IT industry, is at the forefront of this innovative approach, providing a bridge between businesses and comprehensive IT solutions.
Co-Managed IT Services: The Collaborative Advantage
Co-managed IT services offer businesses in the Inland Empire a unique partnership with Tech Guardian, a trusted managed service provider (MSP).
This collaborative approach blends the expertise and resources provided by Tech Guardian with the business's in-house IT capabilities, creating a synergy that ensures IT infrastructure and operations remain efficient, secure, and aligned with organizational goals.
The Benefits of Co-Managed IT Services
This collaborative model proves especially beneficial for small and medium-sized businesses (SMBs) in the Inland Empire and beyond. Here's a closer look at the advantages co-managed IT support brings to the table:
Cost Savings
One of the most compelling reasons businesses are turning to co-managed IT services in the Inland Empire is the potential for significant cost savings. With co-managed services, businesses can reduce their reliance on full-time, in-house IT staff, lowering labor costs, and minimizing the overhead associated with maintaining a dedicated IT department.
Tech Guardian, with its extensive experience and resources, ensures businesses only pay for the services they need, enhancing financial efficiency.
Access to Expertise
Access to top-tier IT expertise and support is no longer the exclusive privilege of large corporations. Co-managed IT support in the Inland Empire offers SMBs the opportunity to tap into a dedicated team of experienced IT professionals.
Tech Guardian's skilled professionals possess the knowledge and experience to support a wide range of IT systems and services, effectively becoming an extension of your in-house team.
Enhanced Performance
Improved IT system and network performance lead to increased business productivity and efficiency. Tech Guardian leverages its security and co-managed IT expertice to ensure your technology infrastructure operates at peak efficiency, allowing you to focus on your core business objectives without the disruptions often associated with IT issues.
Reduced Risk
Co-managed IT support in the Inland Empire can go a long way in mitigating the risks of IT security breaches and other IT-related problems. Tech Guardian's co-managed IT model incorporates robust security measures, cutting-edge solutions, and a collaborative approach to bolster your cybersecurity resilience, ensuring complete protection against potential threats.
Collaboration at the Heart of Success
The partnership between a business and Tech Guardian transcends traditional IT support models. This collaboration enhances the understanding of your unique IT needs, aligns IT strategies with your business goals, and empowers you with the latest technologies and services. Tech Guardian plays a pivotal role in:
Strategic Alignment – Together with Tech Guardian, businesses can craft IT strategies that perfectly align with their overarching objectives, ensuring that technology is an enabler of success, not an obstacle.

Technological Advancement – Tech Guardian provides access to the latest, proven IT technologies and services, helping businesses stay at the forefront of technological advancements and remain competitive in today's fast-paced digital landscape.

Infrastructure Management – By assisting with the implementation and management of IT infrastructure, Tech Guardian enables businesses to focus on their core operations while ensuring their IT systems are optimized and reliable.

Ongoing Support – Tech Guardian's co-managed services include ongoing support and maintenance, which keeps your IT systems performing at their best. This service minimizes downtime, ensuring you can concentrate on your daily operations.

Security Enhancement – Developing and implementing comprehensive IT security policies and procedures is a crucial aspect of the partnership with Tech Guardian. Our next gen cybersecurity solutions are tailored to your business's specific needs and provide robust protection against evolving cyber threats.

Co-managed IT services in the Inland Empire are a powerful tool for businesses of all sizes. By partnering with Tech Guardian, you can harness the expertise and resources required to improve IT performance, reduce risk, and make significant cost savings.
The Collaborative Co-Managed Solution
Tech Guardian's co-managed IT support and services provide businesses with a cohesive and cost-effective solution to manage their entire IT infrastructure. Whether it's safeguarding critical systems, ensuring the daily operations run seamlessly, or enhancing cybersecurity resilience, the co-managed approach ensures that your IT needs are met comprehensively.
Tech Guardian's team of courteous professionals embodies a collaborative approach that sets the stage for a successful partnership. By working closely with your IT staff, we become an extension of your organization contributing to your success through advanced IT security solutions.
Co-Managed IT Services: Tailored Solutions for Diverse Needs
Every business has its unique IT requirements and challenges. Tech Guardian understands this and tailors its co-managed IT support in the Inland Empire to fit like a glove. This personalized approach ensures that your business gets precisely the support it needs, minimizing unnecessary costs and maximizing efficiency.
Elevate Your Business with Tech Guardian's Co-Managed IT Services
Unlock the potential of co-managed IT in the Inland Empire from Tech Guardian, your trusted IT partner. Whether you're looking for cost-effective solutions, cybersecurity expertise, or a scalable approach tailored to your business's needs, we've got you covered.
Experience the power of collaboration, and ensure your IT infrastructure runs at its peak. Contact us today at 951-319-4080 to embark on a journey of IT excellence, enhance your operational efficiency, and gain peace of mind with our experienced team by your side.