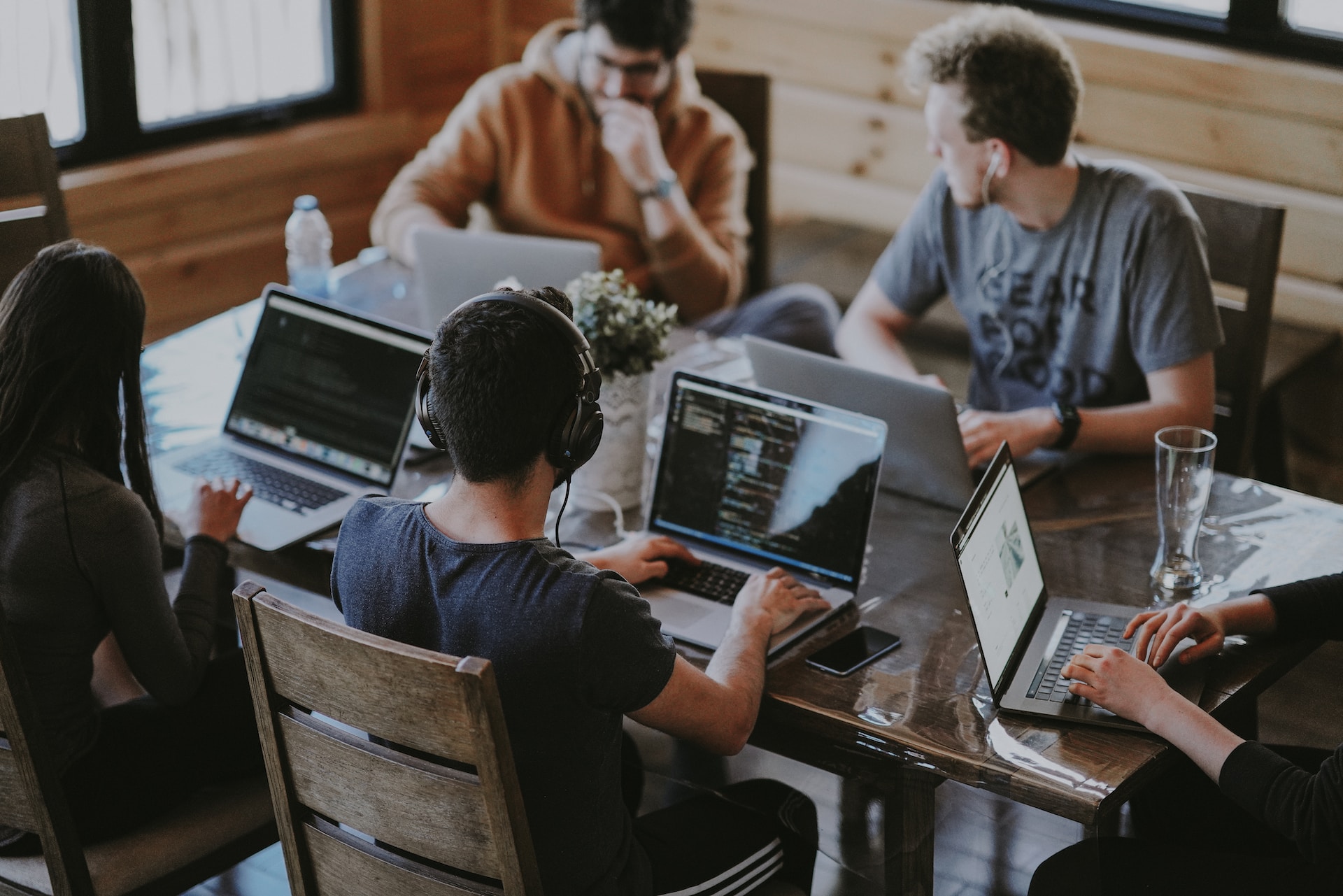 Businesses in the Inland Empire are always looking for ways to keep their IT infrastructure running smoothly. Two popular options are traditional break/fix IT services and managed IT in the Inland Empire, with Tech Guardian leading the way with proactive IT solutions to prevent network issues from becoming problems.
With the ever-changing technology landscape, it's important to understand the differences between these two and choose the one that best meets your business goals and needs.
At Tech Guardian, we're here to be your trusted experts in IT optimization. We can help you understand the pros and cons of each option and choose the one that's right for your business.
What Are Break/Fix IT Services and Managed IT Services?
IT Services encompass a broad spectrum of solutions tailored to meet specific technological needs or address particular projects. Smaller businesses typically engage in break/fix IT services. Something breaks and then an IT guy is called in to fix what is broken.
In contrast, Managed IT Services is a subscription-based model, offering comprehensive and continuous IT support. Tech Guardian's approach covers an array of essential services, including proactive network monitoring, best in class security, backup and disaster recovery, and helpdesk support.
Managed IT Services can certainly assist with specific projects, their primary focus remains on providing consistent IT support and maintaining the health of your technology infrastructure.
Work with the Right IT Partner
When selecting an IT partner for your business, whether for break/fix IT services or managed IT services, four key considerations should guide your decision:
Multiple Quotes – Solicit quotes from several providers to compare services and pricing.

Experience and Expertise – Assess the provider's experience and expertise in addressing your specific needs.

Service Alignment – Ensure that the provider's service offerings align with your business's unique requirements.

References – Verify the provider's reputation by checking references and feedback from other clients.

Once you've chosen your IT partner, effective communication and collaboration are critical. Work closely with your provider to define expectations and create a service plan tailored to your business's needs.
Traditional Break/Fix IT Services
Pros
Project Specific – Traditional break/fix IT services in the Inland Empire are highly adaptable for addressing specific, one-time IT projects. They provide tailored solutions for businesses looking to meet a specific need or solve a particular problem.

Flexibility – You have the flexibility to engage IT services when required, meaning you can maintain a lean IT budget by avoiding ongoing, potentially unnecessary subscriptions.

Control – Businesses retain full control over their IT projects, making it easier to align the solutions with their unique objectives and timelines.

Cons
Lack of Continuity – Since traditional break/fix IT services are project-based, they may not offer continuous IT support potentially leading to delays in identifying and resolving issues or they might be unavailable when you need them most. They might be working on someone else's problems when you need immediate help.

Potentially Higher Costs – When using traditional break/fix IT services, businesses may end up paying more for the aggregate of project-based services than they would for a comprehensive managed IT services subscription.

Managed IT Services
Pros
Proactive Maintenance – Managed IT services provide continuous monitoring and proactive maintenance to address issues before they become critical, minimizing downtime.

Cost-Effective – Managed IT services often prove to be cost-effective, especially for small to medium-sized businesses. The subscription model ensures predictable monthly expenses and eliminates the need for costly in-house IT staff.

Access to Expertise – Managed IT services grant businesses access to a dedicated team of experienced professionals with in-depth knowledge of a wide range of IT systems and services.

Enhanced Security – Managed IT services come equipped with advanced security solutions, offering comprehensive protection against cyber threats.

Efficiency – The continuous monitoring of networks and systems in managed IT services can lead to increased business efficiency by reducing technical issues and downtime.

Cons
Ongoing Costs – While managed IT services are generally cost-effective, they represent ongoing expenses, which may not be suitable for all businesses, especially those looking for break/fix solutions.
Co-Managed IT Services: A Growing Trend
In today's rapidly evolving digital landscape, co-managed IT services are gaining momentum, especially in the Inland Empire.. This collaborative approach to IT management marries the expertise and resources of a managed service provider (MSP) with your in-house IT team. The aim is to ensure your IT infrastructure and operations remain efficient, secure, and in harmony with your business objectives.
Co-managed IT services offer a unique partnership, especially for small and medium-sized businesses (SMBs) with limited resources to establish and maintain a full-fledged IT department. This approach provides access to the same level of IT support and expertise enjoyed by larger enterprises.
The Future of IT Support
The future of IT support in the Inland Empire is marked by the increasing complexity of IT systems, rising IT talent costs, the growing emphasis on focusing businesses on their core competencies and increasing cybersecurity attacks.. For SMBs, co-managed IT services are the perfect solution to gain access to top-notch IT support, achieve cost savings, and enhance cybersecurity resilience.
Tech Guardian's Expertise in Co-Managed IT Services
Tech Guardian, as your trusted IT professional, excels in co-managed IT in Inland Empire, offering professional and comprehensive solutions. We understand the Inland Empire business landscape and the specific IT support needs of companies in the region. Our services are designed to enhance your IT efficiency, reduce risks, and provide you with peace of mind.
From proactive monitoring to network management, cybersecurity solutions, and cloud technology, we have your IT operations well covered. Our courteous professionals collaborate closely with your in-house team to ensure a comprehensive approach that aligns with your business objectives.
In the pursuit of IT excellence, choose Tech Guardian as your partner. Contact us today at 951-319-4080 to discover how our co-managed IT services in the Inland Empire can revolutionize your IT support and provide you with an edge in the competitive digital landscape.