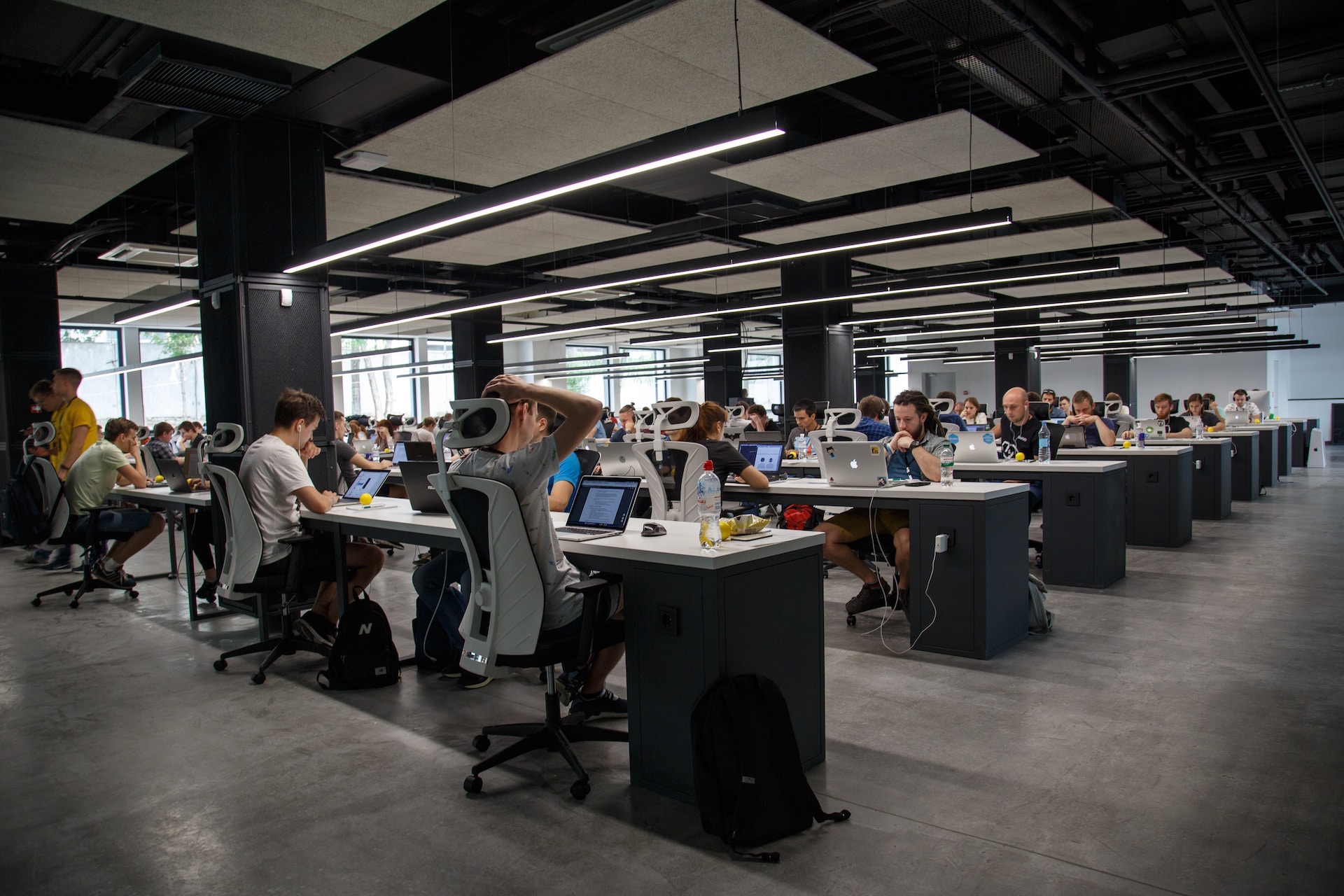 In the dynamic landscape of IT support, businesses in the Inland Empire are actively seeking ways to streamline their operations while keeping up with technology. As the trusted expert in managed IT services in the Inland Empire, Tech Guardian is here to guide businesses through this crucial digital journey.
This quest for innovation, efficiency, and security has led many organizations to embrace a transformative strategy: managed IT services (MITS). Tech Guardian, the trusted expert in IT services and IT support, is here to guide businesses in the Inland Empire through this crucial digital journey.
The Digital Transformation Imperative
Digital transformation isn't just a buzzword; it's a critical imperative for businesses in the Inland Empire and beyond. As the pace of change accelerates, companies must align their IT infrastructure with their business objectives to remain competitive and agile. This is where Managed IT Services come into play.
Managed IT Services Unveiled
Managed IT services represent a holistic approach to IT support. Managed service providers (MSP's) offer businesses a comprehensive suite of IT services, including network monitoring, cybersecurity protection, backup and disaster recovery, and helpdesk support.
These services provide a proactive, systematic, and cost-effective way to manage an organization's IT infrastructure. Tech Guardian, is a leading services provider in the Inland Empire, stands at the forefront of this transformative trend.
4 Benefits of Managed IT Services
Businesses embracing managed IT Services stand to gain in four ways:
Improved IT Performance – Managed IT providers, like Tech Guardian are called Managed Service Providers (MSP) and offer proactive monitoring and maintenance, ensuring IT systems operate at peak performance. This results in increased productivity and efficiency for businesses.

Reduced Risk – In an era marked by heightened cybersecurity threats, Tech Guardian provides best in class, next gen security solutions and monitor systems around the clock. This proactive approach significantly reduces the risk of IT security breaches.

Cost Savings – Many businesses find that partnering with MITS providers allows them to reduce IT costs significantly. They can access high-quality IT expertise without the need for hiring and retaining full-time IT staff. Tech Guardian offers flexible pricing plans tailored to businesses of all sizes and budgets.

Access to Expertise – MSP's like Tech Guardian bring to the table a team of experienced IT professionals. This resource can be particularly valuable for businesses that don't have the means to create or maintain a full-fledged in-house IT department.

The Soaring Rise of Managed IT Services
The popularity of Managed IT Services isn't confined to the Inland Empire. Across the globe, this trend is surging. Here are some compelling statistics regarding the growth of managed IT services:
According to Market Research Future, the global managed IT services market is poised to grow from $11.5 billion in 2021 to $21.8 billion by 2028, with a Compound Annual Growth Rate (CAGR) of 11.5%.
In the US, the managed IT services market is forecasted to expand from $4.5 billion in 2021 to $8.4 billion by 2028, at a CAGR of 12.5%.
These robust growth projections underscore the increasing complexity of IT systems, rising IT talent costs, and the growing need for businesses to concentrate on their core competencies.
Choose Your Managed IT Services Provider
Selecting the right Managed Services Provider is pivotal to realizing the full potential of this transformative strategy. Five key factors to consider include:
Experience and Expertise – Opt for providers like Tech Guardian, with a proven track record and expertise in delivering managed IT services in the Inland Empire.

Service Range – Ensure that the provider offers a broad spectrum of services that align with your business's unique needs.

Pricing Structure – Evaluate the provider's pricing structure to ensure it is cost-effective for your business.

Customer Support – Reliable customer support is crucial for addressing issues promptly and maintaining business continuity.

Customization – Ensure that the provider can tailor services to match your business's specific requirements.

Trust Tech Guardian's Expertise for Cutting-Edge Managed IT in the Inland Empire
Tech Guardian, your trusted partner in IT support in the Inland Empire, stands at the forefront of Managed IT Services. Our commitment to delivering cutting-edge solutions and exceptional service has made us a preferred choice for businesses looking to transform their IT strategy.
We offer a comprehensive suite of services designed to enhance IT performance, reduce risk, and save on costs. With a courteous and skilled team, we understand the importance of aligning technology with your business's core objectives.
In the digital age, Managed IT Services are the catalyst for your business's transformation. Tech Guardian, the leading co-managed IT in Inland Empire, is your partner for an exceptional digital journey.
To explore the advantages of co-managed IT services in the Inland Empire for your business, reach out to Tech Guardian today. We look forward to helping you achieve IT excellence and drive your business forward in this ever-evolving digital landscape. Contact us at 951-319-4080 to embark on a journey of digital transformation, efficiency, and security.